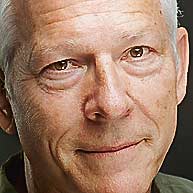 Bruce is an Emmy-nominated director, former Actors Center of Los Angeles coach and Encore & Starz launch team producer. After 30 years in LA, Bruce has rapidly built the same top-notch reputation here. He mentors you to perform at your most relaxed and authentic.
Trained by greats such as Cliff Osmond and Tony Barr, Bruce is represented for voiceover, on-camera and print by Moore Creative.
The embodiment of wisdom and patience. Wonderful coach, excellent insight. Honorable and humble man. Rare air in this day and age.
Bruce Purcell was good in enabling conversational spots.
Bruce was professional and kind.