ALL Twin Cities agencies have talent that started HERE
Continuous all-day training ★ Get a Demo ★ All audio yours to keep
❤️ Beginners welcome ❤️ Thousands recorded
Up to NINE on-mic Recordings  ★ 12 Sessions in Total ★ Like sports camp for voiceover
40+ Top pros train at Expos ★ 60 expos in MN
Add sarah@schoolofvoiceover.com to your email contacts to receive your confirmation
Questions? Call Sarah at 612-836-8869
Having trouble? Click here to email us and we'll fix it!
---
By submitting this form, you're granting the School of Voiceover, 5821 Cedar Lake Rd S, St. Louis Park, MN 55416, United States, https://www.facebook.com/schoolofvoiceover permission to email you.
Simply  click "easy unsubscribe" at the bottom of any email to stop receiving emails
Marriott Northwest Directions (694 & 169)
From the Twin Cities:
Take I-94 W; follow signs to I-94 W / I-694 W
Take exit 30/Boone Ave. Go straight at the light
Cross Boone Ave; turn left into the Marriott Parking LotFrom 169:
Take the exit for I-94 E and stay right for exit 30/ Boone Ave
Take exit 30/Boone Ave. Stay right at the fork; turn right
Get in the left lane; turn left at the light  for Northland Dr
Turn left into the Marriott Parking Lot
---
In the Parking Lot:
Turn right in the lot; drive past the main tower to the Conference Center entrance. Once inside, stay right for the Elevator, or go straight ahead and then down one flight of stairs.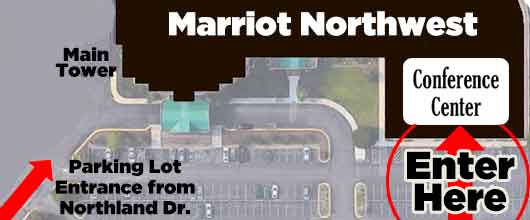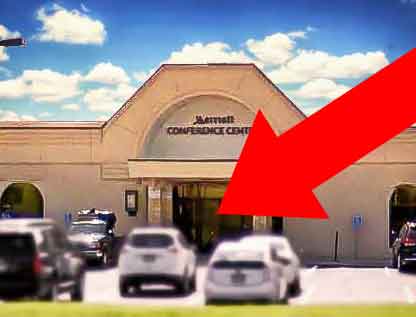 ---
Downstairs at the Conference Center:
Once you're downstairs, check in to receive your printed schedule and map of studio room locations. Skill-building workshops start in Studio 1.