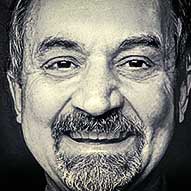 Voice Acting Expo founder Dave Larson has coached thousands of live recording sessions with Twin Cities Talent.
Dave is the professional development core performance coach at the School of Voiceover. He has coached voice over students in three thousand sessions, and is the Dean of the school.
He also coaches improv, acting and stand-up, and works as a speaker and consultant advising small business, government and non-profits. He is the co-founder of the New Reality Delivery theater and improv organization.
Dave – you made improv fun and non-intimidating.
I enjoyed the group sessions with David thoroughly as well. He's very entertaining, charismatic and informative.
Dave said, "It's conversational, no matter what." His experience and wisdom is priceless.
Dave Larson creates an environment where you feel any question or idea is okay and the individual reading sessions offered various and valuable feedback.
Fun and friendly. Dave engages on a fun and friendly level that makes everyone feel more comfortable.