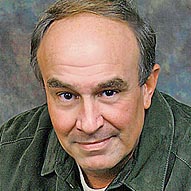 Gary is a longtime stage and film actor with an incredible voice over career. He once did a single line VO spot that paid him $25,000/year for many years.
Gary deeply understands performance style and can point any performance in the right direction.
Gary worked with Don LaFontaine in LA, was a finalist for the role of George on Seinfeld, and was recently the voice of Twins baseball in the Twin Cities.
Gary Groomes helped me find my vocal range.
Gary had a good ear and was good at explaining the style of the copy.