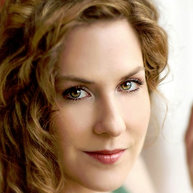 Want to make money in voiceover? Talk to the best! Heidi is a top-earning voice over talent at NUTs ltd, and a longtime on-camera actor. She has been featured in national spots for Great Clips, Airborne, Radisson, Hotels.com, ING, Time Warner Cable and many others.
She has also appeared in movies such as The Invitation (2014), Fall Into Me (2006) and Lambent Fuse (2011).
Heidi injects amazing life into anyone's performance.
She is a hilarious fireball that really does a great job engaging and coaching. Amazing personality. Top notch.
Heidi – super – want to just hang out with her! 🙂
Heidi was blunt and also incredibly helpful.
I appreciated that Heidi asked us all to take her comments as enhancements of our natural voices…
Top voice talent and coach Heidi Fellner showed me how to use hand movements to highlight words.
I liked how … Heidi pushed me to use more emotions.
I especially loved Heidi's outgoing/exuberance … I loved my class w/Heidi most of all.